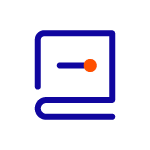 Speed up sales onboarding with AI-driven technology. Engage your team with gamification and microlearning tools, so they always reach their targets.
Align content and revenue with our integrated sales readiness platform. Add and access your team's content, collaborate and share together, and track your content in the funnel.
Learn what winning behaviors are really all about with meeting insights, topic analyses, and call-scoring capabilities that help you pinpoint and repeat successful sales tactics.