Relying on a few reps to hit your revenue numbers simply won't scale. But what can CROs and RevOps professionals do to drive and measure individual seller efficiency?
What mission-critical reports and insights exist to uncover pipeline and deal risks? And once you've identified improvement opportunities, how can you operationalize your sales team around new sales processes to accelerate wins?
Listen in to the conversation between Resonate CRO Jason Schneider and Lindsey Plocek from Mindtickle to access a revenue productivity framework and practical tips. Learn what 400+ sales organizations do to drive sustainable growth for their business.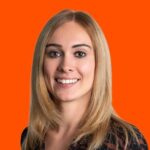 Lindsey Plocek
Director of GTM & Product Marketing – CRO & RevOps Solutions
Mindtickle
Jason Schneider
CRO
Resonate